Full Circle Tree & Shrub Company Information
Full Circle is a full-service tree care company based in Nashville, TN
Full Circle Tree and Shrub was conceptualized with the intention of offering high quality tree care at affordable prices. In 2005 this dream was realized when Jeff Bergman started his company by himself, with only a trailer and a truck. Since then, FCTS has enjoyed steady growth, thanks to returning clients and kind word-of-mouth referrals. We care about the work we do and strive to exceed expectations from the initial consultation to the completion of every job.
Jeff holds a degree in horticulture and has over 20 years of experience doing tree work, with pre-construction site assessments, post-construction plant health care plans, and historic tree preservation. He is a Certified Arborist® from the International Society of Arboriculture (#SO-1743A) and as a company we strive to adhere to the ISA Code of Ethics.
Jeff is licensed, certified, and bonded for pesticide application, allowing him to diagnose your tree and shrub health problems. While maintaining his ownership of Full Circle, he is currently pursuing additional projects but remains available for scheduled consultations & assessments. Contact Meghann in the office to submit a consultation request.
Our Crew Foreman, Tim Clifft, has worked for Full Circle since 2015, but has been climbing trees since childhood! A self-described nature lover, Tim strives to do everything it takes to help you save your trees; however, in the unfortunate case when your tree needs to be removed, he is a pro at getting them down safely and efficiently. You will see Tim on every job site leading the crew and making sure your tree work is completed with the utmost care. In his off time, you can find Tim climbing mountains, saving owls and other baby critters or skiing the slopes.
From initial work requests through job completion, you will work with our office manager, Meghann Zolan. A graduate of Vanderbilt University and longtime Nashville resident, Meghann will help guide you through the process of maintaining your trees and shrubs from start to finish. Email her with any questions or requests: office@fullcircletreeandshrub.com.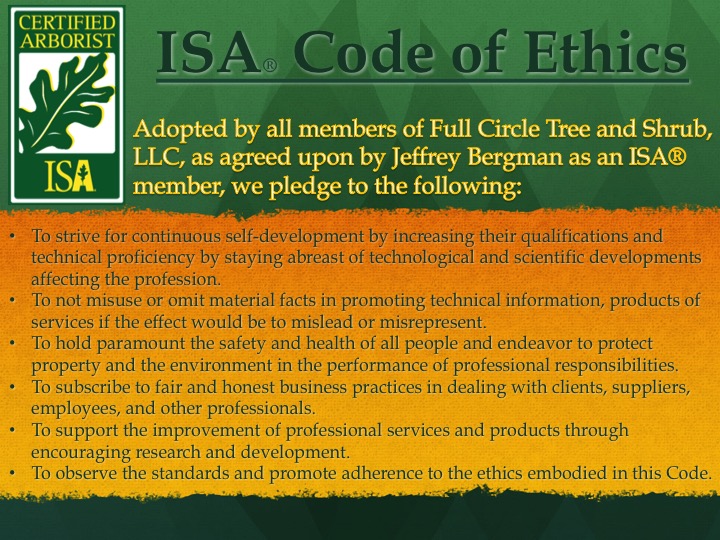 Full Circle Tree & Shrub is an accredited member of the Better Business Bureau, having maintained an A+ rating since 2008. During its tenure with Angie's List (2009-2018), the company received the Super Service Award annually. Check out our client testimonials to see what people are saying or contact us today for a quote on your project.